Dwelling

OUR "ORIGINAL" CASITA
The casita is the premier accommodation of Arena Island. A couple or a small family will enjoy staying here because of the cozy feel that this wooden, native-themed casita brings. The bedroom is air-conditioned and has a mini bar and a private lavatory. Bathe into the luxurious bathrooms under the stars and share the view of the pristine waters of the island in the balcony. It will surely entice everyone to jump in the waters and bask in the sunny weather of Arena Island.

Dimension: Balcony= 20 sq.m, Bedroom= 25 sq.m, Bathroom= 15 sq.m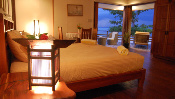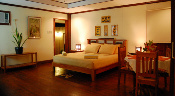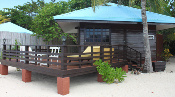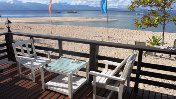 OUR "NEW" CASA
The "New" Casa. The same premier accommodation but this time we made it bigger. A family of six can now stay together in this lovely bedroom. Our guests requested and we listened. The bedroom is complete with air-condition, mini bar and a private lavatory. With our special and bigger luxurious bathroom. For the balcony we have expanded it to accommodate everyone in the family, you can have your night cap or chit-chat with friends while watching the stars and drinking your favorite liquor.

Dimension: Balcony= 42 sq.m, Bedroom= 36 sq.m, Bathroom= 30 sq.m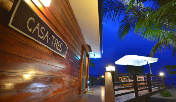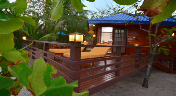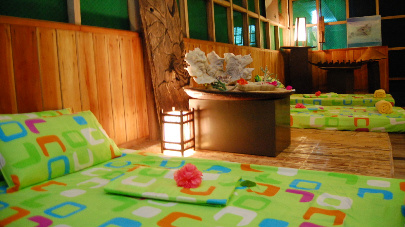 OUR PAVILION
The Pavilion is the island's spacious native accommodation for group travellers. Surrounded by lush Balete and Mahogany trees, as well as diverse wild flora, the Pavilion makes guests truly feel one with nature with the cool breeze blowing through its huge screened windows.
The Pavilion features an expansive sleeping area which can accommodate up to fifteen single mattresses. The entire room provides a homely environment, complete with dining and living areas. A porch outside will provide you with relaxation while watching the beach.
Dimension: Porch= 9 sq.m, Bedroom= 100 sq.m, Bathroom= 20 sq.m